In order to upgrade and improve visitors' experience, Gallery 11/07/95 implemented a project for the introduction of audio guides in 12 languages in 2019. Languages available from this year for visitors at the Gallery 11/07/95 are B / C / S languages, English, German, French, Italian, Spanish, Turkish, Polish, Portuguese, Arabic, Chinese and Japanese.
The aim of introducing audio guides in different languages is to provide content to our visitors in their native language, to improve the overall museum experience of visitors, as well as to elevate the narrative presentation of museum content.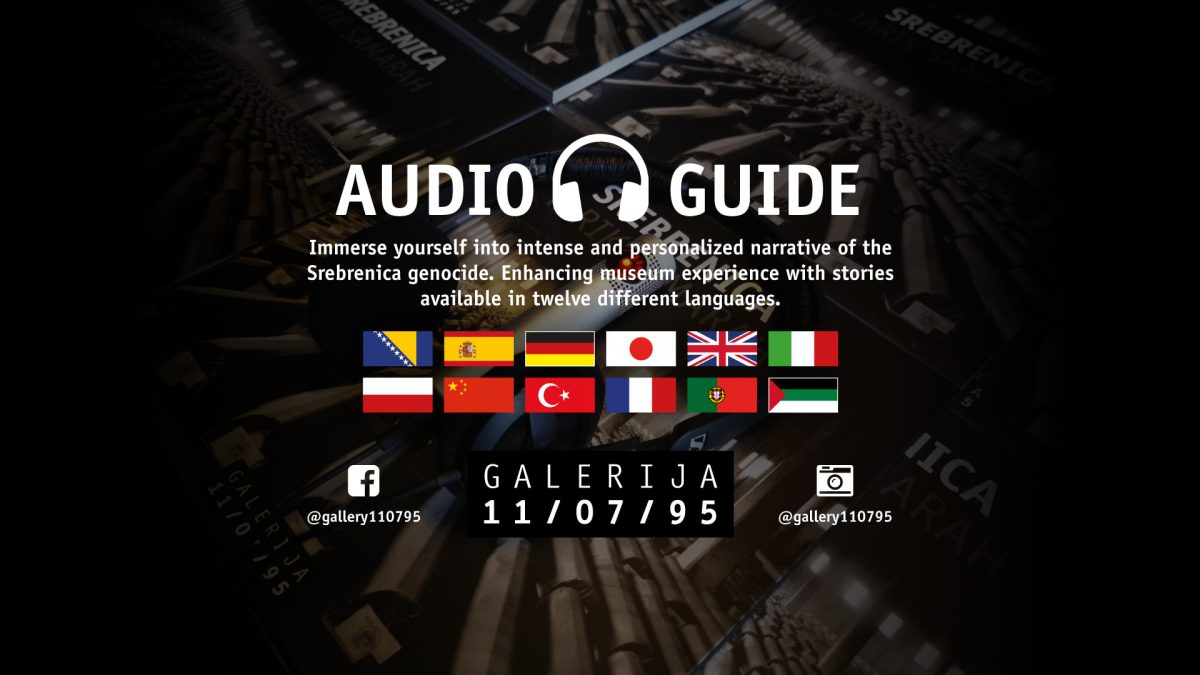 The permanent exhibition of the Gallery 11/07/95 through various documentary and artistic forms seeks to present the essence of the story about the genocide in Srebrenica, the causes and consequences of this crime and the social mechanisms that generate violence. However, apart from presenting, Gallery 11/07/95 aims to transform visitors' experience into a need for social activism. Regardless of the existence of an unequivocal legal discourse on the definition of crimes in Srebrenica as genocide, the efforts of revisionist policies are still strong to minimize the extent of the genocide.
The goal of Gallery 11/07/95 is to contribute to the creation of an objective, accurate and reassuring narrative of genocide through its actions, through art and culture. One of the steps in the realization of this goal is precisely the introduction of audio guides and the translation of content into different languages.